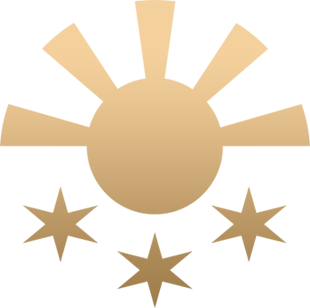 Return
to Eora
The god Eothas, once thought to be destroyed, returns to life in the form of a titanic statue – nearly killing you as he destroys everything in his path. It's up to you, the Watcher of Caed Nua, to discover Eothas' purpose and decide to help or hinder his efforts.
With an enormous open world, a massive cast of characters, beautiful hand-painted backgrounds, and a story you can play your way, Obsidian Entertainment is proud to bring you Pillars of Eternity II: Deadfire.
Companions
You'll be accompanied by companions familiar and new as you travel through the Deadfire. Some, like the loyal Edér, have stayed with you out of a sense of personal duty. Others, like the unpredictable Serafen, have their own mysterious reasons for accompanying you.
New to Pillars of Eternity II: Deadfire is the companion relationships system, where companions will not only engage with you, but each other, depending on the decisions you make and events they experience in the world.
Explore
The Deadfire
An island chain comprising a huge city, fiery volcanoes, mighty pirates, and desolate sandbars, you'll navigate the Deadfire on your ship. Of course, exploring the open world will lead to any number of encounters, some helpful, some dangerous. You may even come upon undiscovered lands. Assemble your crew, board your ship, and may the wind be always at your back!
Ships
Your trusty ship, the Defiant, is your main means of getting around the Deadfire's open-world. It's also your home base, and that of your companions, and your crew.
You'll be able to upgrade it, hire new crew members, and even take it into combat using a dedicated ship-to-ship combat system developed especially for Pillars of Eternity II: Deadfire. Build up enough wealth, and you'll be able to buy larger, and more impressive ships, too!